Comparisons Game- En Garde Duel Game

Geometry Game- Fing the teacher game

Missing Number Game -Penalty shoot game

Subtraction Game 1 -10- En gard duel game

Subtraction Game 1 - 10 - Fling the teacher game

Subtraction Game - Basketball game

Subtraction Game - Fling the teacher

Telling the time game - memory game

Number Spelling Game - Memory Game

Number Spelling Game - Walk the plank game
Basketball games for first grade math

Counting basketball game:

Fractions

Money

Sets

Spatial sense

Statistics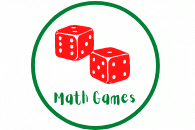 This exercise will help kids practice Math in a fun way. Kids related to games very well. From preschool / kindergarten, first grade to sixth graders levels of math games. There are games for the following topics:
The games include among other : memory games, Walk the plank, Fling the Teacher, En Garde Duel, Basketball Game, Penalty Shoot and more.